Posted by Emily S. on Jun 28th 2022
When you think about summer, what is the first dessert that comes to mind? For me, it is certainly ice cream! I know, I know the norm is to throw on some jimmies, a little hot fudge, whipped cream, and a cherry, BUT what if you topped your ice cream with granola instead? We decided to pick our favorite vanilla ice creams and sprinkle each scoop with our Toffee Almond Clusters. After much debate, and a few brain freezes, our team decided on which vanilla ice cream pairs best with our delicious granola clusters.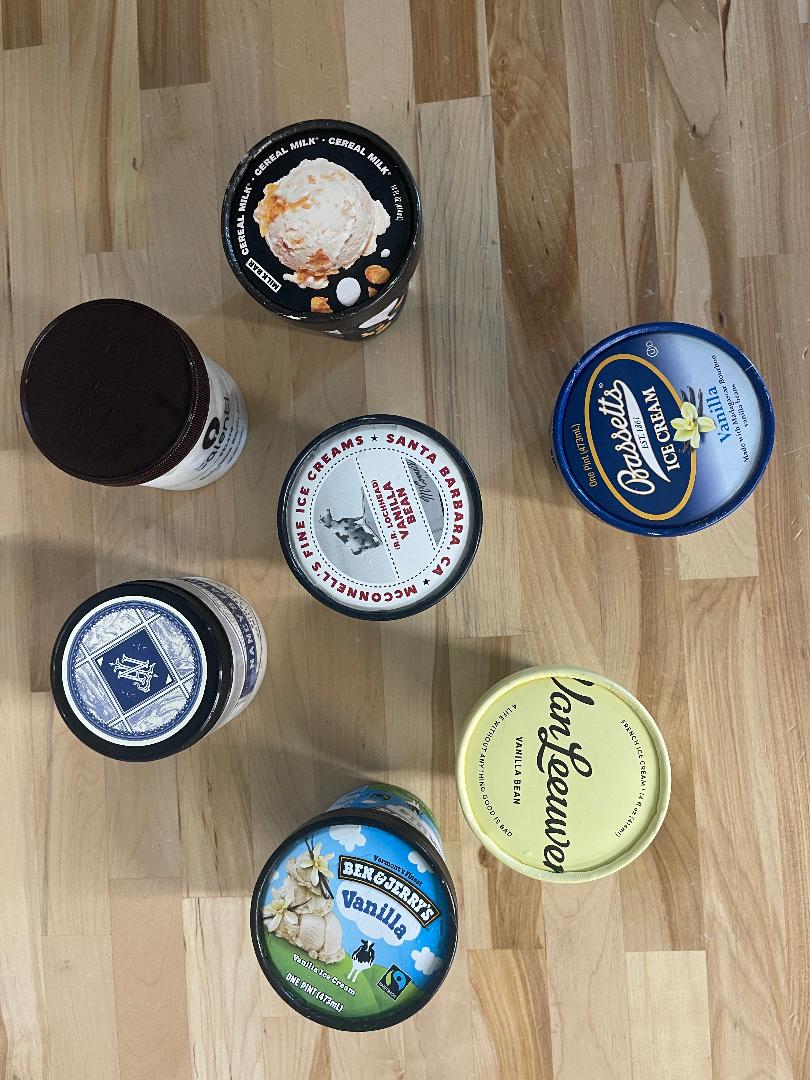 To stick with the theme, we decided to run this taste test on the same day that Lost Tavern Brewing was launching their Toffee Nut Brown Ale, which is based on our Toffee Almond Clusters! After trying creamy ice cream with crunchy granola, our staff went on down to Lost Tavern to taste some of their new brew. Ladies and gentlemen, the list you've been waiting for…
Kicking it off in fifth place, is Milk Bar Cereal Milk Ice Cream
Now I know this isn't vanilla like the rest of our ice creams being tested, but I couldn't shake the idea of trying this combination. When I read, "Tastes like the bottom of your cereal bowl.", as the ice cream is described on the container, I immediately thought, "this will be awesome with some granola". I was not disappointed to find that this remarkably creamy ice cream was delicious with the Toffee Almond Clusters! If you want to stray from vanilla, this is the ideal combination.
Coming in next at number four, is Bassett's Vanilla Ice Cream
There really is something about going back to the basics. Bassett's Vanilla Ice Cream has a perfect, classic taste, which complements our granola in a simple, yet timeless way. Bassett's ice cream is never too sweet or sugary; this combination left me with a rich, nutty flavor from the granola and an effortlessly memorable bite of vanilla ice cream.
Entering our top three, we have Van Leeuwen Vanilla Bean Ice Cream
At Van Leeuwen, something is considered good if it makes you happy. It's safe to say that we all considered their ice cream good. Van Leeuwen Vanilla Bean is a bit different than other vanilla bean ice creams. This treat pulls out all of the aspects of a simple flavor that you aren't expecting to taste, which complements our granola in an exceptional way!
Our runner up is McConnell's Vanilla Bean Ice Cream
This ice cream brought us east coasters a taste of the west, and it did not disappoint. McConnell's is known for their wide range of eclectic ice cream flavors, but, after trying a few too many of them, their Vanilla Bean still stood out as my favorite. Adding our granola only made it better… This combination reminded me of strolling along the boardwalk on a hot summer day with a big ice cream cone (coated in granola, of course).
And finally… in first place... we have Nancy's Fancy Bourbon Vanilla Bean Gelato!
When I saw this gelato in the freezer, I knew I had to try it. Something about bourbon and toffee together struck me as right, and I was not disappointed. This gelato left a flavor that lingered on my tongue while the salty crunch of granola balanced the sweet impeccably. If you're looking for a full flavor with a bit of a bite to pair with your favorite Granola Factory granola, this is the way to go!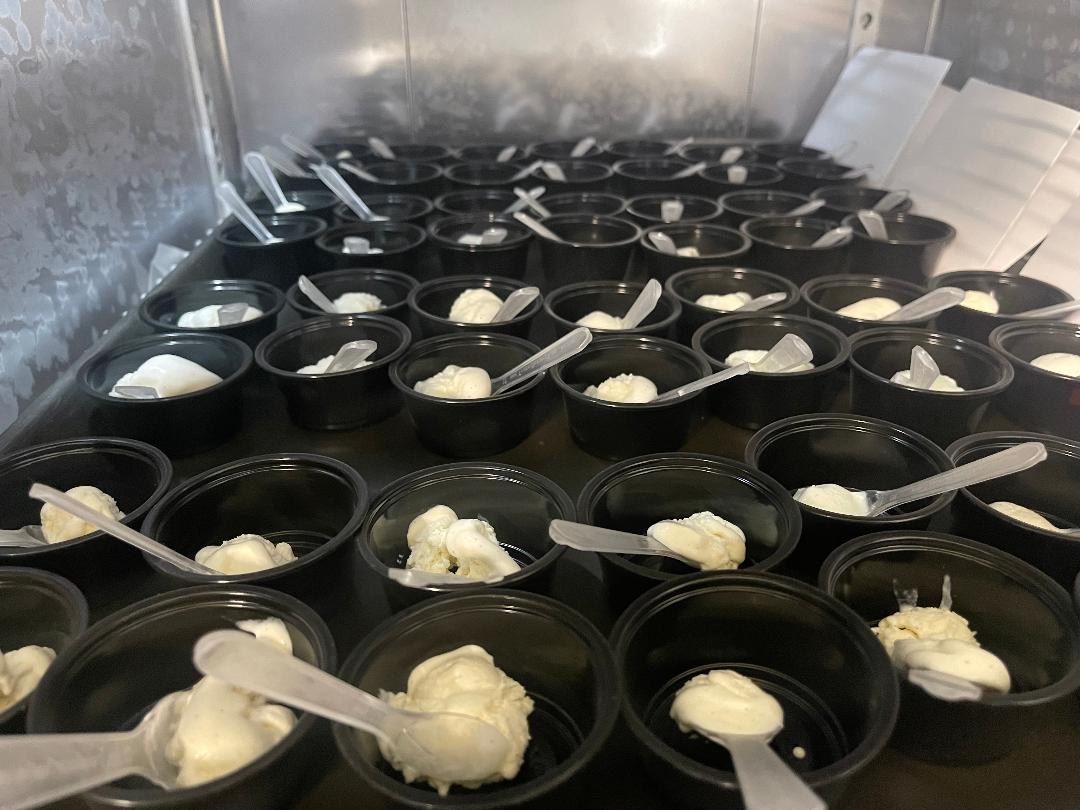 I think that we can all agree, any ice cream is going to taste even better topped with our delectable Toffee Almond Clusters! Do you have any favorite brands or flavors of ice cream that you think would taste delicious with our granola? Let us know in the comments!