Posted by Ellie C. on Jan 12th 2022
Growing up in a family that encouraged trying new things and having a well-rounded diet, I developed a love for food that would eventually become my career. Upon deciding on a major at Saint Joseph's University, I knew there was no better fit than a degree in Food Marketing. Living in Philadelphia for 6 years has provided me with a diverse array of restaurant experiences and I hope you get the chance to enjoy some of my favorite dinner spots in the City of Brotherly Love.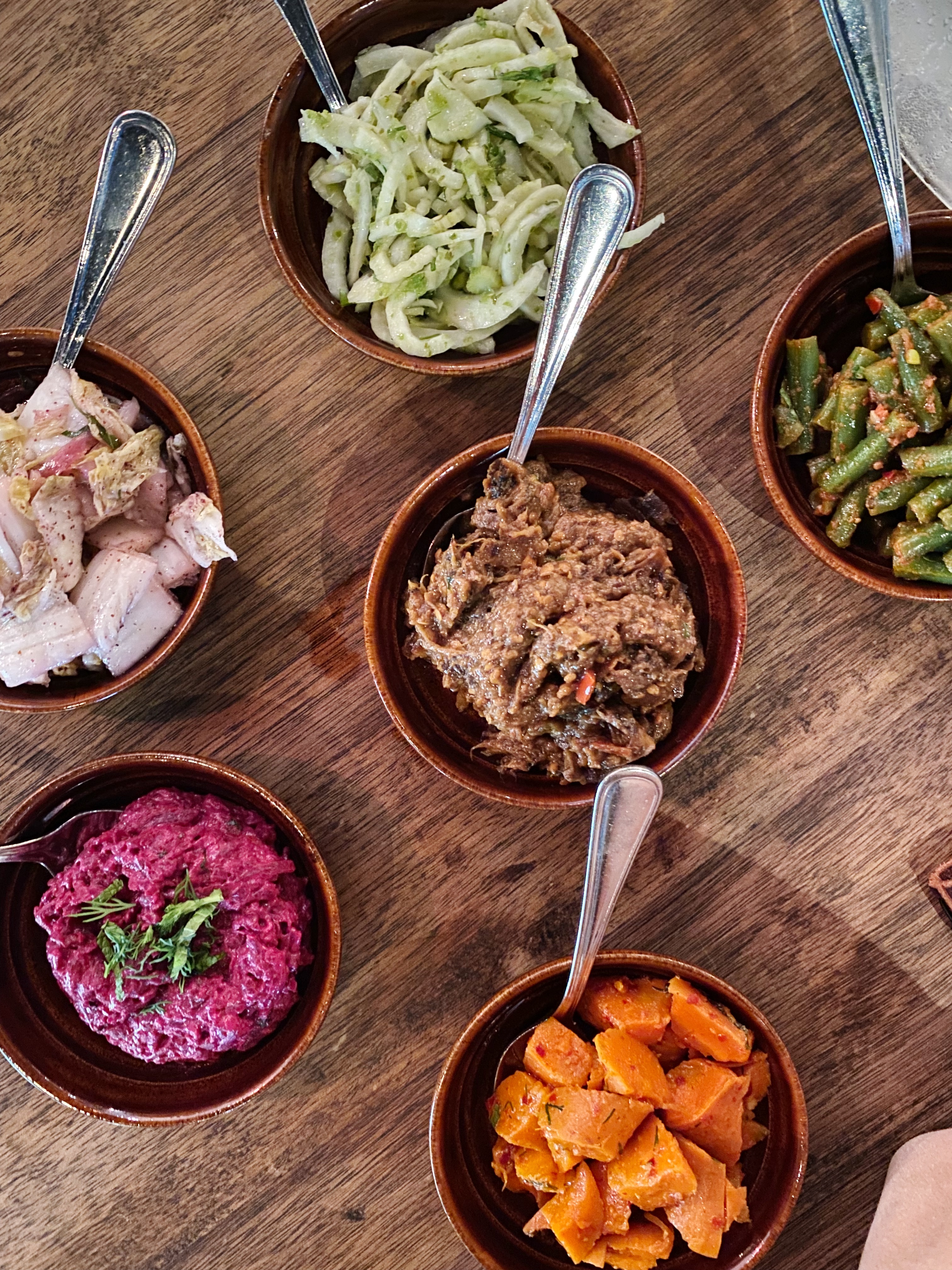 Zahav
About four years ago I discovered Dizengoff in the Philly Center City Whole Foods and it soon became my go-to lunch spot. Dizengoff is a hummus restaurant modeled after those found in Israel and was brought to Philadelphia by the multiple James Beard Award Winning Chef, Michael Solomonov. After experiencing Dizengoff, I needed to try everything Chef Solomonov had to offer which meant securing a tough-to-get reservation at the famous Zahav restaurant which won the James Beard "Outstanding Restaurant" award in 2019.
The dishes at Zahav are outstanding to say the very least. You'll want to arrive hungry as you'll be receiving quite the spread. The Prix Fixe menu begins with a selection of 6 salad that are all incredibly flavorful and pair especially well with crispy laffa bread and famous Hummus-Tehina. While dining at Zahav, I had the opportunity to meet Michael who was extremely personable and made sure each dish was prepared to perfection.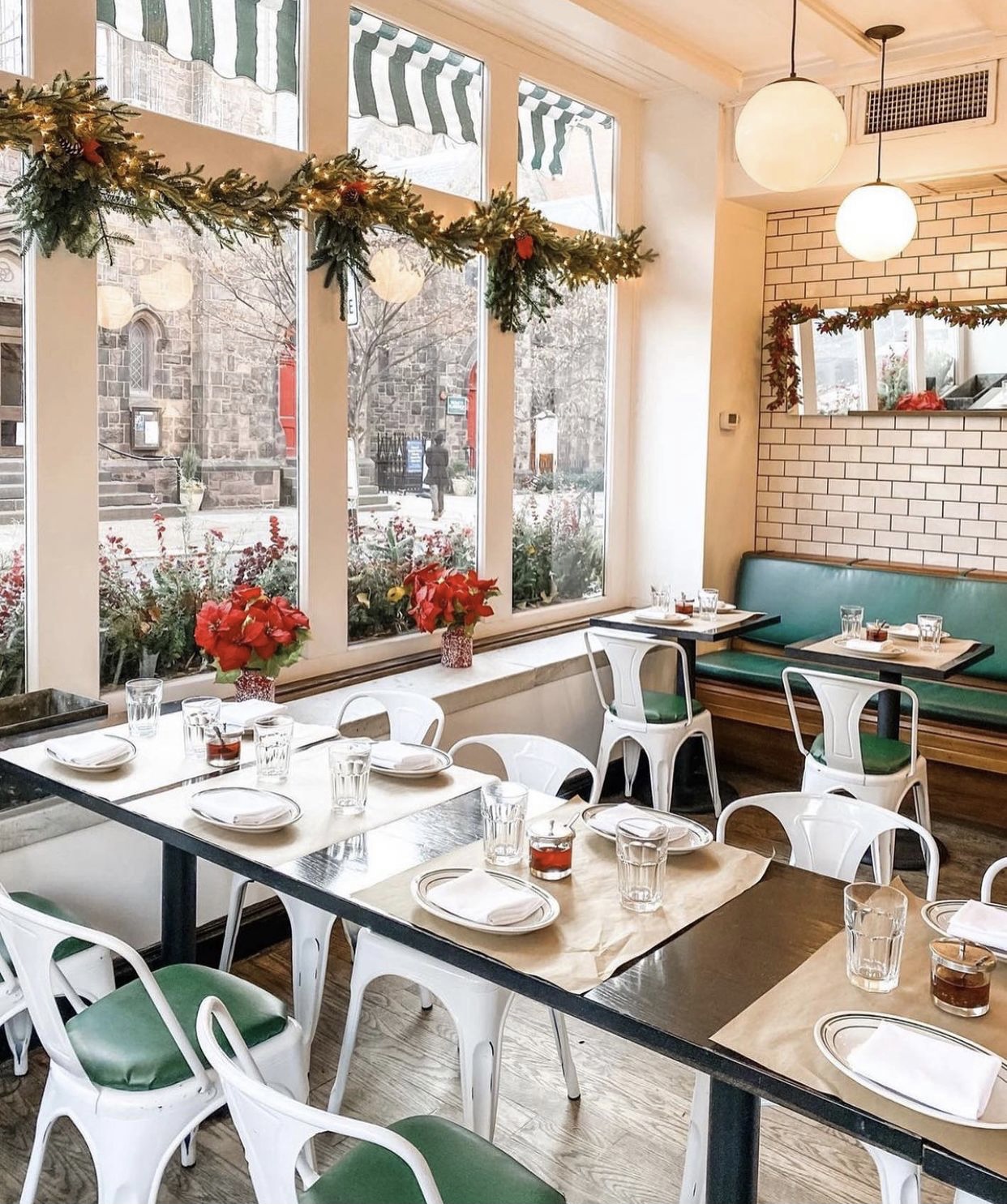 Trattoria Carina
Located in Fitler Square, Trattoria Carina is a casual neighborhood Italian restaurant. Upon entry, you'll be wooed by the charming décor that changes frequently to match each season. Trattoria has a small offering of delicious Italian wines, cocktails and beers, but should you choose to bring your own wine, there is no corkage fee!
I recommend starting with a few side vegetables such as the beets which are prepared over an unusual but delightful beet ricotta. Trattoria's Cacio e Pepe is unmatched…and trust me, I've had my fair share of Cacio e Pepe in Philadelphia.
Helm
Third on my list of Philly 'musts' is Helm. You never know what you're going to get upon walking into Helm. There are no menus, rather an array of ingredients written on a chalkboard. Each dish is curated with three seasonal ingredients sourced from local farms. The menu is everchanging and can only be found on their Instagram (@helmphilly).
The quaint BYO restaurant resides in Kensington and is only open Thursday through Saturday, so be sure to make a reservation!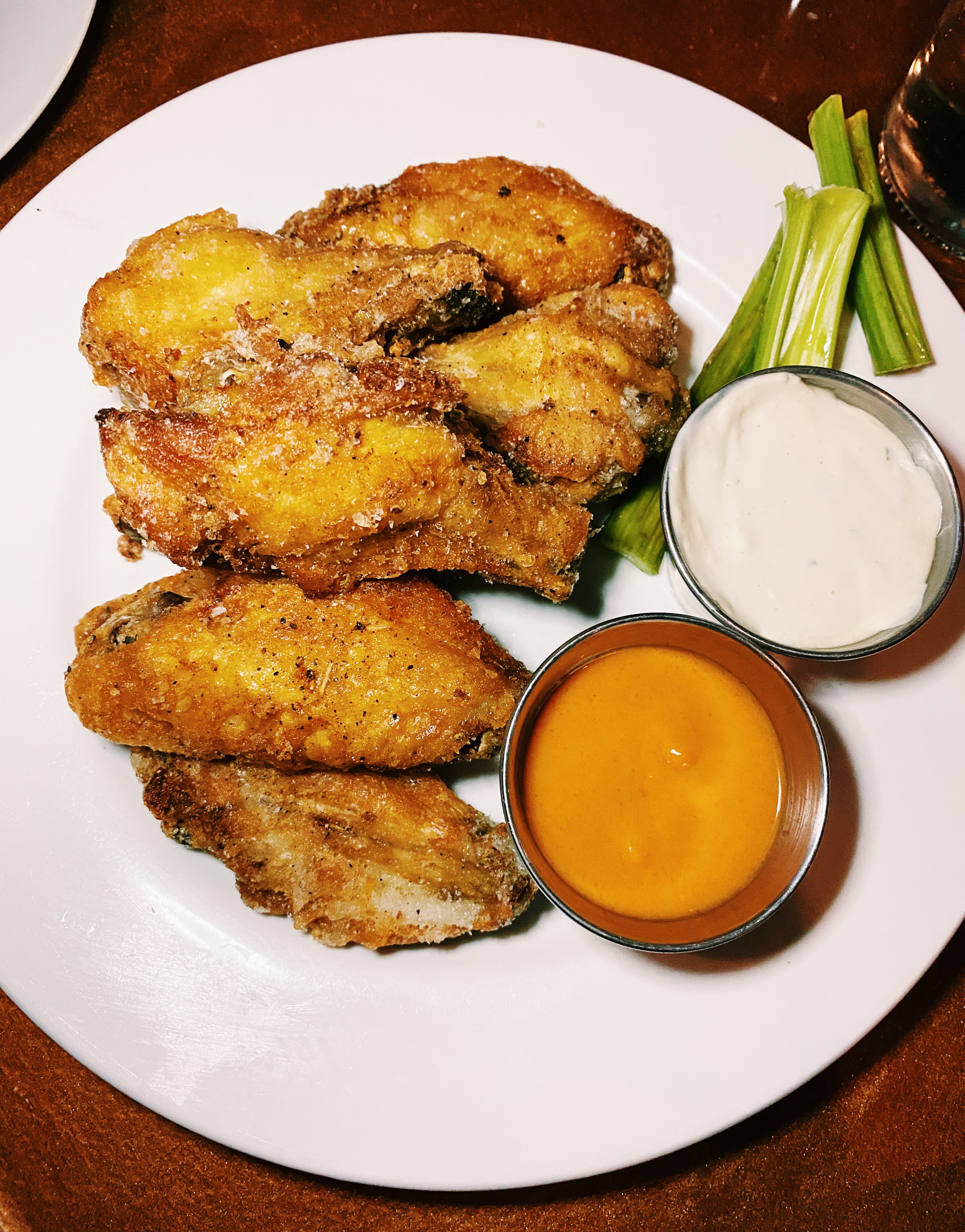 Bad Brother
Bad Brother, located in Fairmount, is one of my go-to dinner spots. The restaurant offers a wide array of craft beers, unique cocktails and delicious upscale American eats. Bad Brother has a casual cozy neighborhood feel, decorated with eclectic paintings and photographs from local artists.
Bad Brother is home to an Award-Winning Sausage Roll and my absolute favorite wings in the city. Order the "naked wings" and ask for their homemade hot sauce and blue cheese on the side…you won't regret it. The restaurant offers delicious and unique seasonal items which you'll find featured on their Instagram so make sure you give them a follow @badbrotherphilly!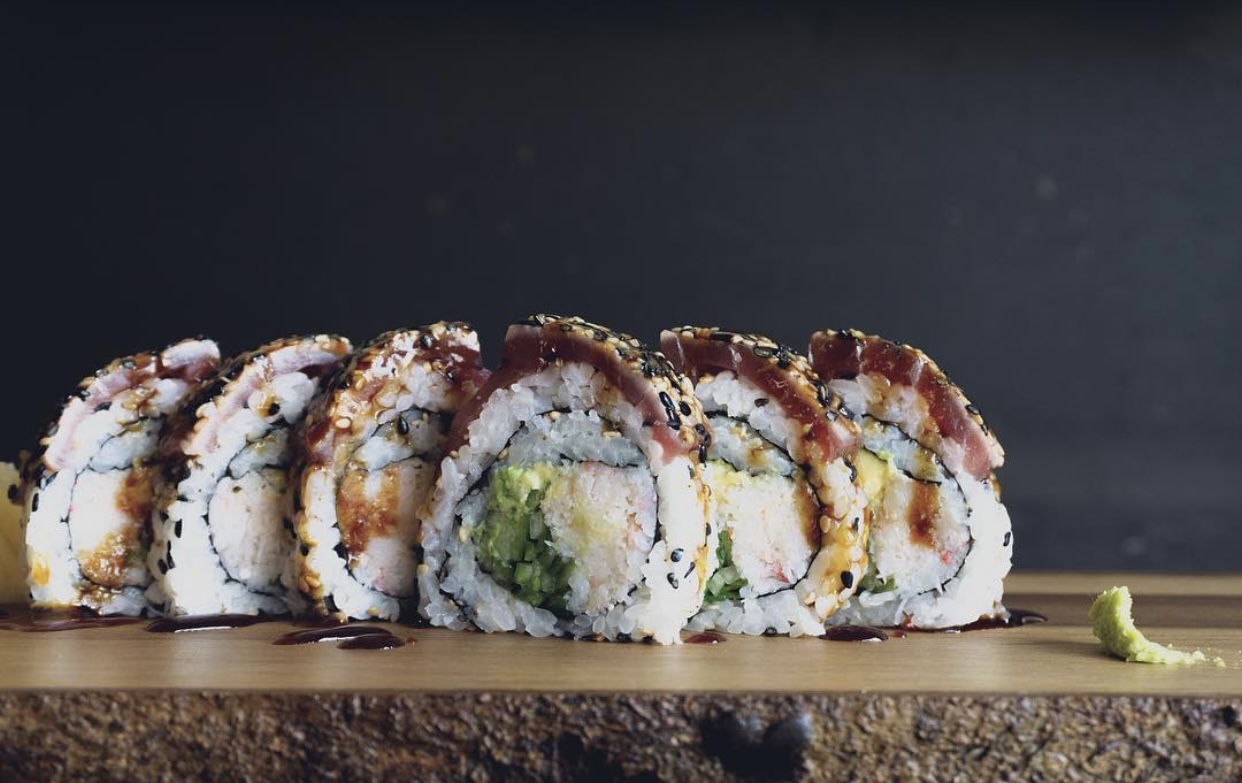 Umai Umai
While I do love venturing out and trying new restaurants, I know that I can always find comfort right in my neighborhood at Umai Umai. Some may call it the best sushi in Philly, but I can confidently say it is some of the best food! From the oyster shooters with quail eggs to the eclectic sushi rolls, Umai Umai has something for everyone. While the raw bar is fresh and unique, the delicious entrees, starters, and sides complete one's experience at this establishment.
This restaurant is on the smaller side, which makes it perfect for an intimate occasion or celebration. In addition to the exceptional cuisine, Umai Umai is a BYOB, so you can bring your beverage of choice to pair with your meal! After dinner, there are a handful of fun bars in walking distance if you want to explore the area.
As we continue to expand into different regions, we've had the opportunity to travel and try new restaurants. We hope you stay tuned and try our recommendations.